Give Veterans United chance first and I think you will be happy. By far the best company I have worked with for a loan.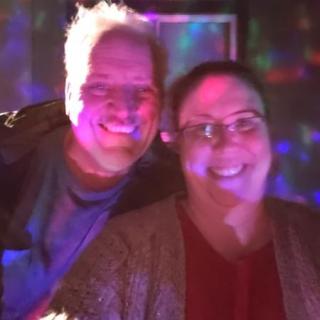 Our experience was great. Cal Thompson and the whole crew at Veterans United communicated with us at all times. They always let us know when they needed something. They treated us like we were family and our time was valuable and went out of their way to make things happen in order for us to get our home. Lyndsey with Heartland Properties - we couldn't have done it without her hard work and dedication and devotion. She stuck by our side to the end. Her communication with us was awesome. We couldn't be happier and all her team work paid off in the end. The hardest part was saying goodbye to her and Veterans United.





Always had a great experience at the Omaha Veterans United office.

Ready to see for yourself?
Experience first-hand why 891 homeowners give us a perfect score!
Check My Eligibility →

Veterans United Home Loans works hard to ensure your home loan comes with all the bells and whistles of a great experience.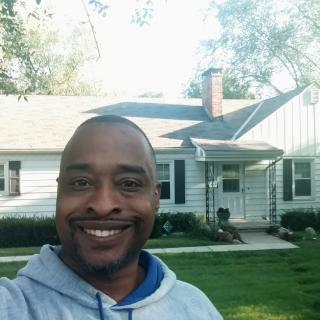 I just want to provide my deepest sense of gratitude to you with a huge thank you for working with me these past few months. You have helped make a lifelong dream of mine come true; owning my own home. Even when I called or texted well after business hours you were always responsive and courteous to my concerns. You made this loan process much smoother and less stressful than I could have imagined.



I would highly recommend Veterans United to any one that wants a smooth home buying experience. The whole process of having a preapproval letter, to gathering information for the loan and closing on the house was quick, simple and easy. Their team communicates very well leaving no confusion on what is needed and what the next step was. Their website was easy to navigate which allowed me to quickly upload and submit all of my documents in a timely manner. Overall I had a great experience with Veterans United and was impressed with their communication and timeliness.



Ready to see for yourself?
Experience first-hand why 891 homeowners give us a perfect score!
Check My Eligibility →
The overall process with Veterans United was very smooth. As first time home buyers we had tons of questions that were all answered in a very timely manner and explained in a fashion that we were always able to understand. They always were available regardless of the time of day to make sure the process went as seamless as possible. I would highly recommend Veterans United for anybody looking to purchase a home.




We are very thankful that we went with Veterans United Home Loans. We checked out two other companies that work with veterans and they didn't transmit any confidence in the initial conversation. The first one wasn't even interested in working with us with our credit issues, the second one was in a rush and didn't even answered our questions.
Veterans United took the time to look at our credit, made recommendations for us to work on, checked in with us on how we were doing with the tasks and was prompt to help us lock in our scores when the time was right, made the process super easy, specially in these COVID-19 days we are living now, having a super cool driven paperless process that made it safe and secure for us to upload and receive documents. Our super awesome loan officer Jeremy communicated with the title company in such fashion and timely manner; we started our process in July 2020, we closed on December 18, 2020. We heard so many bad experiences of retired friends and families out there that we hesitated purchasing this house and going through the VA loan process for some time because we didn't know what to expected and then Veterans United Home Loans came along and actually I can honestly say they made this process easy and we truly enjoy it. Buying a home is a big step and it shouldn't be a worrisome process, Veterans United made a difference for us, therefore we recommend them 100%. They have our gratitude for they helped us found and buy our lovely home. We are very happy! What a surprise it was to be back from the closing date and get home to a lovely house warming present, that was the cherry on top! You guys are wonderful. We felt appreciated, your commitment to the men and women that served our country is very noticeable. Thank you!

A huge thanks to all the wonderful professionals serving military members with excellence at Veterans United. I couldn't be more proud of the team!

Make Veterans United Home Loans your first choice.

Zero complaints! Professional, reliable and efficient. Truly made the home buying experience worry free. Couldn't have asked for a smoother transaction. Would absolutely recommend 10 out 10!